Spring 2023 SFFA Advisor Newsletter Available for Download
16-Mar-2023 - Saskatoon SK
Details about the upcoming AGM, bicycle safety, therapy pets and much much more!
This issue is packed with important information - for Foster Parents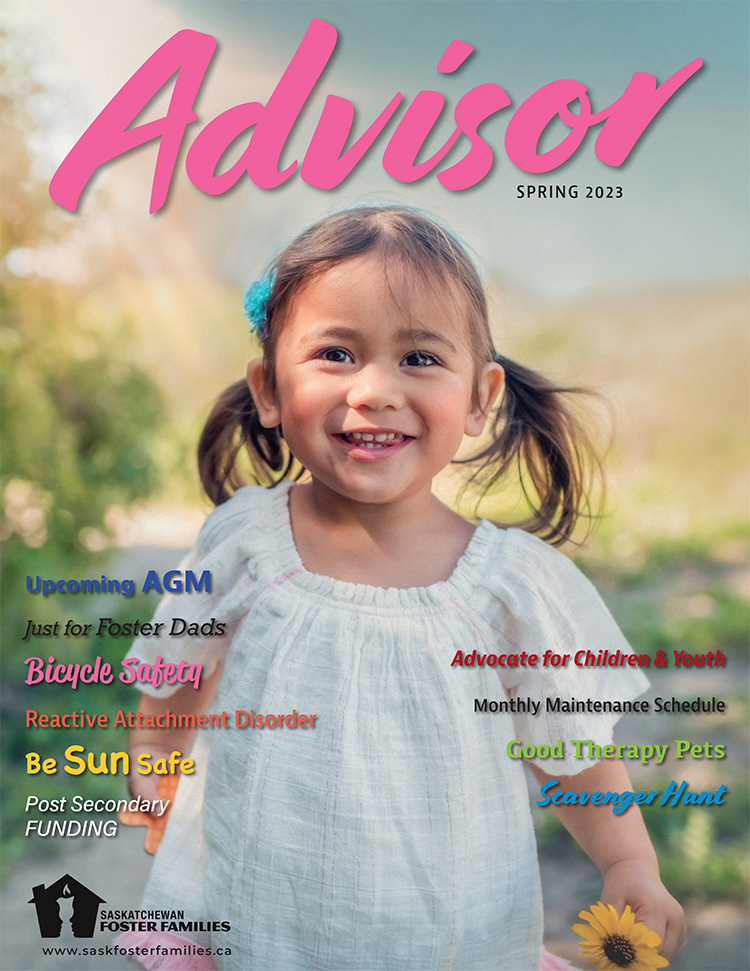 The SFFA 2023 AGM will be held virtually on June 17th. Pencil it in your calendars! Read about Accessing Post-Secondary Funding for Children in Care, Bicycle Safety for Children and much more!
Learn More