Published quarterly, the SFFA Advisor Newsletter provides information of interest to Saskatchewan foster parents, our association partners and the public at large.
Lastest Issue - Winter 2017
Inside this Issue:
Christmas in Care, Creating a Welcome Book, Exploring Play Therapy, Talking to Your Foster Child, Breathing Exercises for Kids and much more!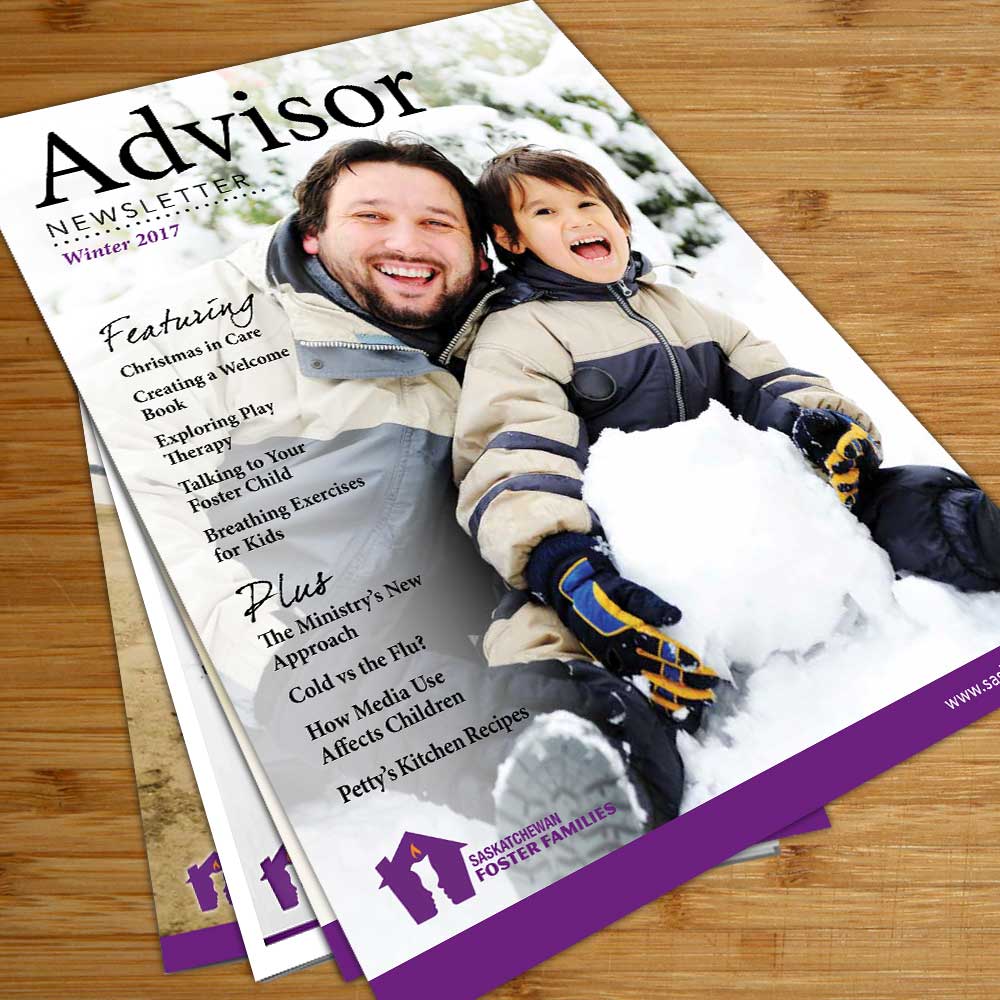 Past Issues
* The content in Advisor Newsletter is intended to be used for general information, educational or awareness purposes only. Guidelines, tips and strategies provided are to be used at the sole discretion and assessment of the reader. Any suggestions or opinions expressed in the editorial are not necessarily those of the Saskatchewan Foster Families Association Inc.